DONATION:
$150,000
REAL ESTATE:
$200,000*
TIME:
3 - 6 Months
VISA-FREE COUNTRIES:
154
St Kitts and Nevis Citizenship
Oldest Programme
Saint Kitts and Nevis Citizenship by Investment Programme was implemented in 1984 and more than 20,000 passport has been issued.
Cheapest Passport
A limited time *SPECIAL offer for you.
Free Quote
Fast, Easy Processing
The process of obtaining Saint Kitts and Nevis Citizenship by Investment usually takes 2-3 months. The requirements are easy.
Whole Family
Your spouse, children and siblings under 30, parents, grandparents can also be included.
Options of Saint Kitts Citizenship Program
DONATION from $150,000
Non-refundable contribution to the Sustainable Growth Fund is now reduced to $150,000. The offer is valid till the end of the year.
REAL ESTATE from $200,000
Purchase a Government-approved real estate as a joint investment with an other applicant.
This is the most affordable citizenship by real estate investment. Contact us for a SPECIAL price.
Hot
REAL ESTATE from $400,000
Purchase a Government-approved real estate which may include hotel shares, villas, and condominium units.
The best route in the medium term because you can resell the property after 5 years and earn rental income in between.
St. Kitts Investment Comparison
Which is the best option for you?
| | DONATION | SHARED REAL ESTATE | FULL REAL ESTATE |
| --- | --- | --- | --- |
| Minimum investment | $150,000 | $200,000* | $400,000 |
| Years to keep | NA | 7 | 5 |
| Profit | NA | Yes | Yes |
| Resale option | NA | Yes | Yes |
*Contact us for a SPECIAL price. Please note, additional government fees will also apply.
How can you get the St Kitts passport?
In this video you get an easy to understand overview of Saint Kitts and Nevis citizenship by investment program and a step-by-step strategy for getting a valuable passport.
The video is an edited version of a previous webinar.
Click the Play button and play in full screen.
What are the Requirements
of getting a St Kitts and Nevis Passport?
Main Applicant
Clean criminal record

Enough money to invest
Spouse
Marriage certificate

Clean criminal record
Minor Children
Children below the age of 18
Adult Children
Up to the age of 30

Attending full-time education AND/OR

Fully supported
Parents
Parents above 55

Grandparents above 55

Fully supported
Siblings
Up to the age of 30

Siblings on both side

If unmarried and no children
Which Countries Are Excluded from St Kitts Citizenship by Investment Program?
How It Works?
SAINT KITTS & NEVIS CITIZENSHIP APPLICATION PROCESS
WEEK 1
Engagement
Sign client agreement and pay the first instalment. Collect the initial documents
MONTH 1
Submission of documents
Pay second instalment. We submit your application to St Kitts government.
MONTHS 3
Approval
St Kitts issues Approval in Principle. Pay the 3rd instalment -- the majority of payment. Send original documents by courier.
MONTHS 3-4
Citizenship certificate
Receive the Certificate of Citizenship Registration and apply for passport.
MONTHS 3-4
Passport
Receive the passport in your home.
St Kitts Real Estate Citizenship
We offer the best luxury properties for property investment option
PARK HYATT ST KITTS (Government Approved)
Park Hyatt St. Kitts is considered one of the finest resorts in the Caribbean and comprises 126 rooms and suites, 3 restaurants and a destination spa.
The Park Hyatt has risen to the pantheon of the region's most fabulous hotels, with a mix of thoughtful design, impressive luxuries and a kind of cosmopolitan, international energy that is a welcome addition to the Caribbean's luxury sector.
The resort is approved under the Citizenship by Investment Programme of Saint Kitts and Nevis. A $220,000 investment in Park Hyatt St. Kitts entitles you and your family to apply for St. Kitts & Nevis citizenship.
Introducing St. Kitts & Nevis
The favourite island of European royalty.
Where is St Kits and Nevis?

The Eastern Caribbean islands of the Federation of St. Christopher (St. Kitts) and Nevis, also known as the Federation, are a secluded, yet an easily accessible pair of tropical islands -- a best-kept travel secret. The Federation has a population of roughly 44, 000 people. The capital of St.Kitts & Nevis, Basseterre, is located on the island of St.Kitts. The island of Nevis lays only about 3km south-east of the island of St.Kitts.

What is climate of the islands?

St. Kitts weather is tropical, cooled by the north-east trade winds. There is no distinct rainy season in the year. The heat is not searing; the highest recorded temperature is 33°C. Hurricanes may occur between June and November. The two-island country combines beaches with breath-taking mountains. The beautiful beaches are relatively uncrowded, and behind them are the bougainvillaea and hibiscus that are home to the island's incredible hummingbird population.

Do I have to travel to St Kitts?

No, you don't have to travel to the island as part of the application process.

The government offers an accelerated application process which reduces the processing period to 60 days or less, making St Kitts the fastest programme in the Caribbean.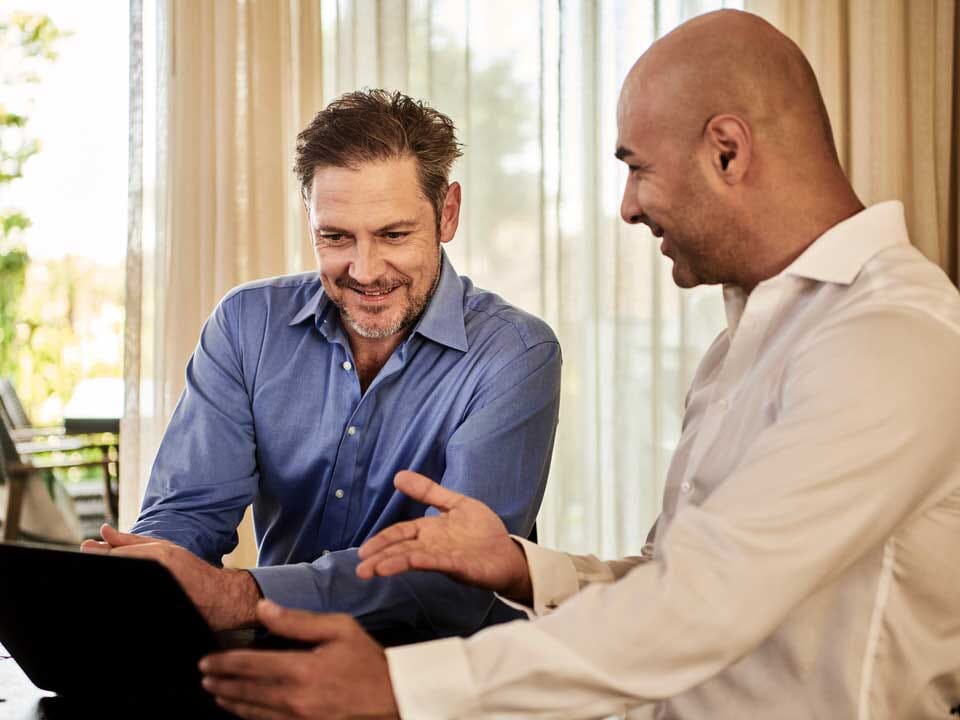 Get Your Personalised Quote Now!
RCP offers you the cheapest St Kitts citizenship option. Contact us to get your tailored St Kitts and Nevis citizenship estimation.
Get Your Estimation Now!
Personal
Other Citizenship Options
If Saint Kitts and Nevis citizenship is not for you, find other options